Came across this article, where a public servant was caught releasing the Covid-19 infected numbers before it was officially released.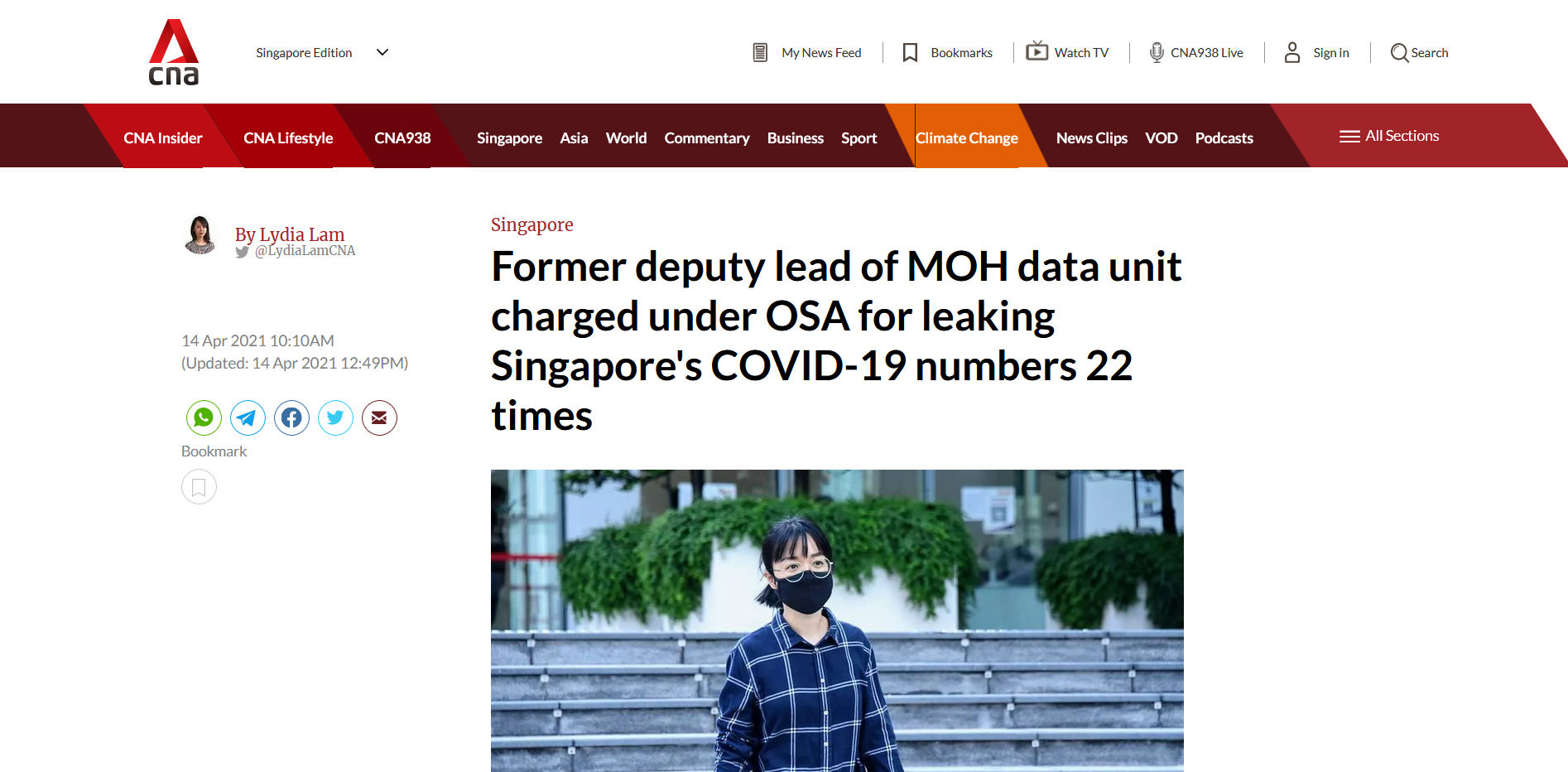 I have been in the industry for more than a decade, and one trend that I see is for certain is that consumers are getting more literate on what their data can or cannot do. As such, at this point in the industry development, consumers will have placed tremendous trust in any institution to which they have passed their data to.
As a data professional, not getting too caught up with the "complex" machine learning models is something we should be mindful of. Providing solutions or value through data is something that earns our salary. More importantly, is always be mindful of the impact we bring to the business and society through our work but the most important is never to abuse the trust that consumers, organizations have given us. Data professionals at all times have to be mindful of the data and info security and privacy. That is the key responsibility that we have. If you abuse such trust, chances of you finding another job in the data industry will be extremely low until you can demonstrate that you are worthy of the trust again, which is extremely difficult.

This is where I am very glad about the training in data security & privacy that I received while I was working in the banks. Some of the actions you can take are the following:
Lock your workstation even if you are leaving it for a short while.
Never share your password no matter how urgent it is.
Never email raw data across or if you need to, always password protect it and send the password in another medium.
Always password-protect your data and choose strong passwords.
Do not write any sensitive data on pieces of paper. Some people have that kind of habit so be extremely mindful.
These are what I can think of for now but should put you on a great start, to raise your awareness on protecting the data and information we are working on. :)
Remember!! Be mindful of data and information security and privacy if you want to be working as a data professional!
Do check out my other blog posts. Keep in touch on LinkedIn or Twitter, else subscribe to my newsletter to find out what I am thinking, doing or learning. :)